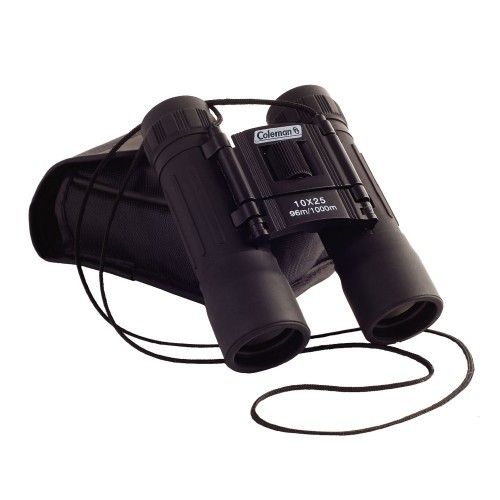 COLEMAN 2000016458 10 X 25 BINOCULARS
Get a closer look at the outdoors around you with a pair of adjustable Coleman® Binoculars. You'll see 10 times farther than you can with your eyes using fully-coated lenses that show brighter images. Each pair comes with a cord to carry it around your neck and a laminated fabric storage bag with a loop that attaches to a belt.
FEATURES
- 10X fully coated lenses
- 25mm diameter
- 96 m /1000 m field of view
- 6.3 relative brightness
- Comes with neck strap and carry case with belt attachment
- Dimension
SPECIFICATIONS
- Dimension: Approx 19.5 x 13.5 x 7 cm.
- Weight: Approx. 1.4 kg
---