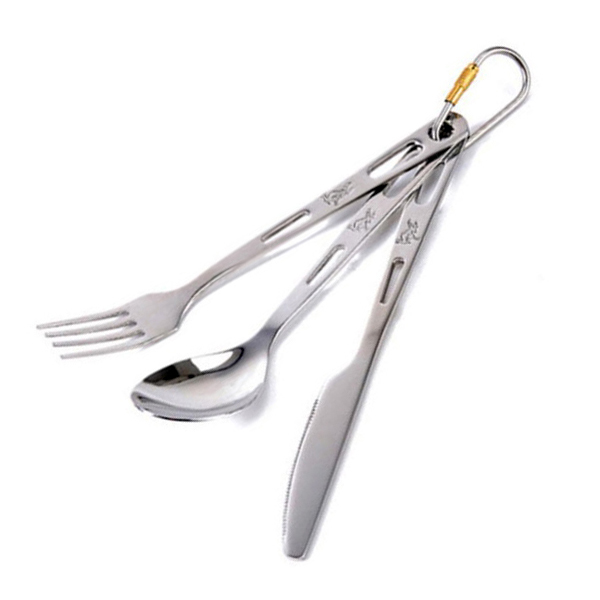 FIRE MAPLE BD-130 FORK SPOON KNIFE
A set of cutlery "Fire-Maple" made of high-quality stainless steel is sure to come in handy in a hike. The set consists of a knife, a fork and a spoon, fastened together with a carbine. The set is connected by one carabiner, since there is a special hole for the bundle on the handles of the instruments. The set can be hung on the hook if necessary.
Safe for health and the environment.
The optimal set for camping.
Size of the spoon: 16.2 cm x 3.5 cm x 0.2 cm.
Fork size: 16.5 cm x 2.2 cm x 0.2 cm.
Knife size: 18.5 cm x 1.6 cm х 0 , 2 cm.
---