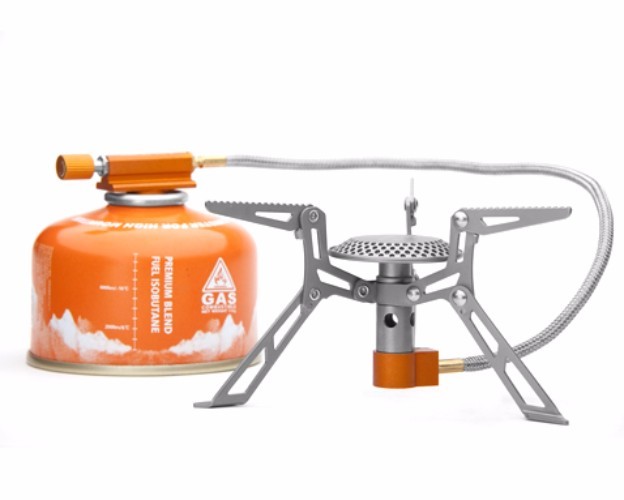 FIRE MAPLE FMS-117T GAS TITANIUM STOVE
New design of ultralight titanium stove after FMS-116T.
The structure continue to use big burner top,match with the concise support
legs based on titanium material,all these points gave 98g to this compact stove.
Gas remote design, diameter of support leg is 145mm and the big burner top,
all these advantage make the stove more functional.
Only weight 98g which thanks to the titanium material.
In order to reduce the weight, we use aluminum material on outside part,
it works perfect with color anodizing.
Concise support legs, steady and durable.
The power is equally distributed with the big burner top and ensure the heat
efficiency.
High strength gas tube is more light-weight and durable.
Diameter of support leg is 145mm with the big burner top,Suitable from any
environment.
Specification
Name: Blade Titanium Stove
Size: Ø 144.6×74.6mm(Ø 75×88.8mm)
Weight:98g
Power: 2800W
Scope:Extreme Exploration
---