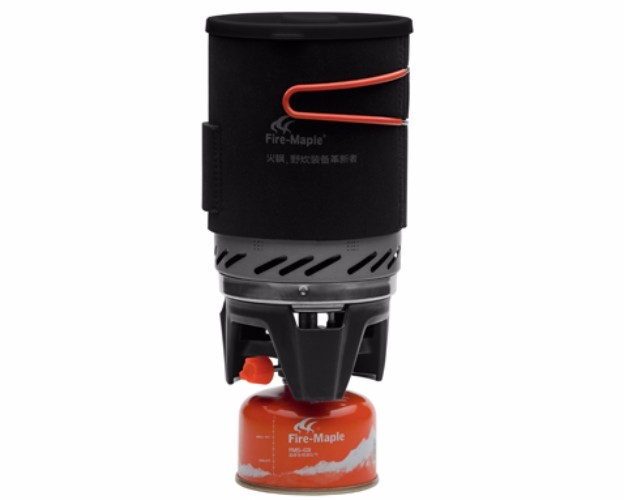 FIRE MAPLE FMS-X1 2 IN 1 GAS COOKING STOVE POT
Stellar cooking system born to be high heating efficiency.
Adopting heat exchanger tech,the efficiency is improved above 30%, used
unique base metal butt welding technology . For the pot body,insulated with
Sponge contributie to reduce heat lost and protect your hand from burning
metal. Windshield construction keep stove from die in windy places.
The core is high heating efficiency, 230g Fire-maple could get about 24
liters water boiled in ordinary enviroment.
After having a dinner,everything is contained in the pot. What a easy way.
Specification
Name: Stellar cooking system
Size: Ø 128×173mm
Weight:511g
Scope:Xtreme exploration

Power:1500w
Load-bearing:5kg
1L Boiling water: 3'05"
Suitable:Hiking,Camping Cooking ,Extreme Outdoor Activities
Material :S/S,Brass,Aluminum&Silicon
---