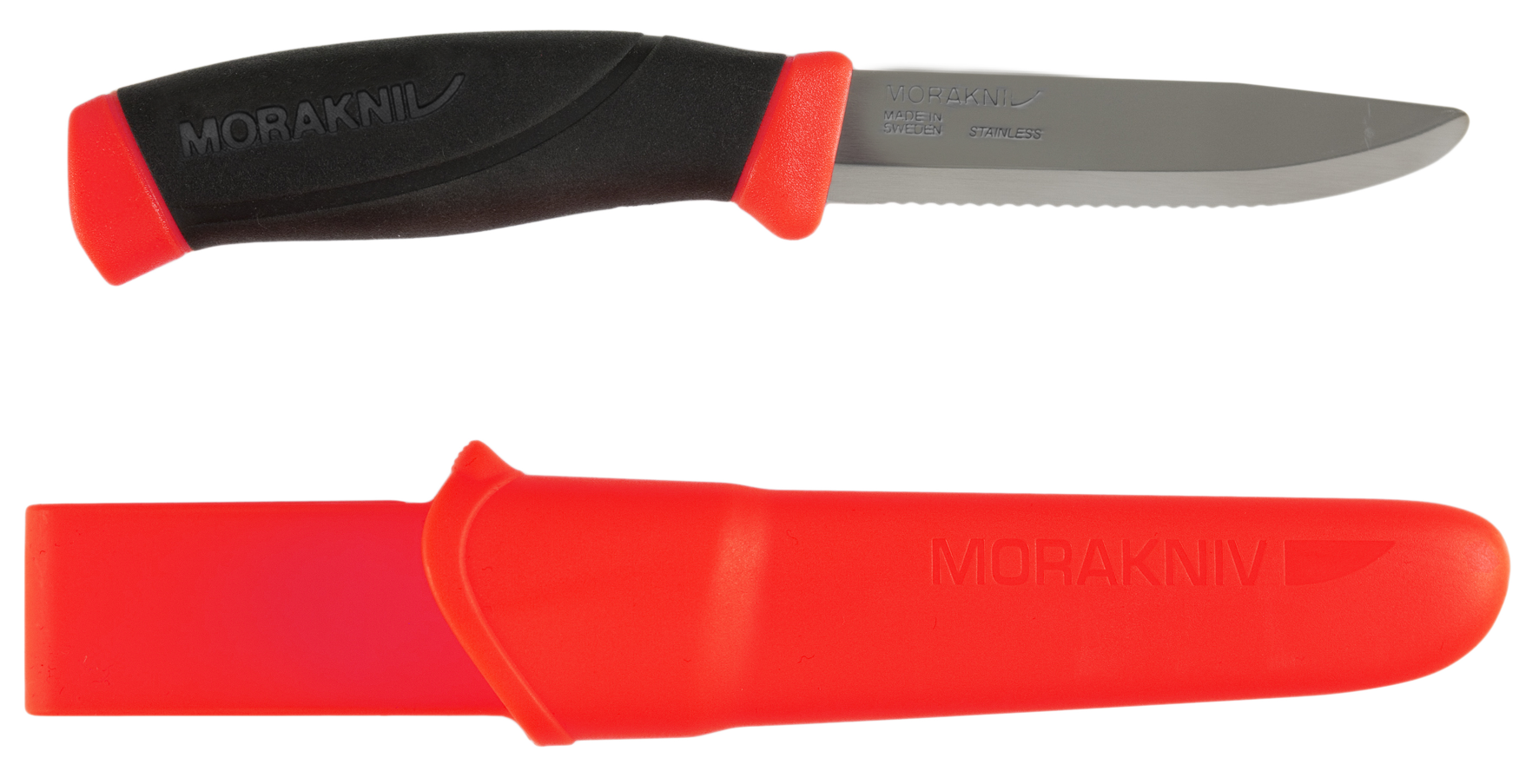 MORAKNIV 12213 COMPANION F RESCUE SERRATED EDGE BLUNT POINT - RED
This knife has been created with a blunt safety tip and serrated edge specifically to quickly and efficiently cut through rope, nylon and fiber. Firemen, police and coast guards - professions where a reliable knife can be the difference between life and death – have discovered this model.
The knife is specially designed to cut materials normally found in rope, cords, nylon, nets and lines. The blade has a blunt safety tip to prevent sticking injuries, as well as jagged edge and is made of stainless steel according to our unique processes, which keeps the knife sharper for longer. The patterned friction handle helps you hold the knife safely so you can focus on working with a steady grip. Additionally, the fluorescent sheath makes it more visible, avoiding lost time in finding the knife in critical moments.
CONSTRUCTION
NET WEIGHT - 116 g
PRODUCT LENGTH - 233 mm
GROSS WEIGHT - 131 g
PRODUCT WIDTH - 45 mm
BLADE THICKNESS - 2.5 mm
KNIFE LENGTH - 214 mm
BLADE LENGTH - 99 mm
MATERIAL
BLADE MATERIAL - Stainless steel
HANDLE MATERIAL - TPE rubber
SHEATH - Polymer
SHEATH COLOR - Red fluorescent
HANDLE COLOR - Red fluorescent
Kindly Visit Our Outlet for purchase and more product information.
---