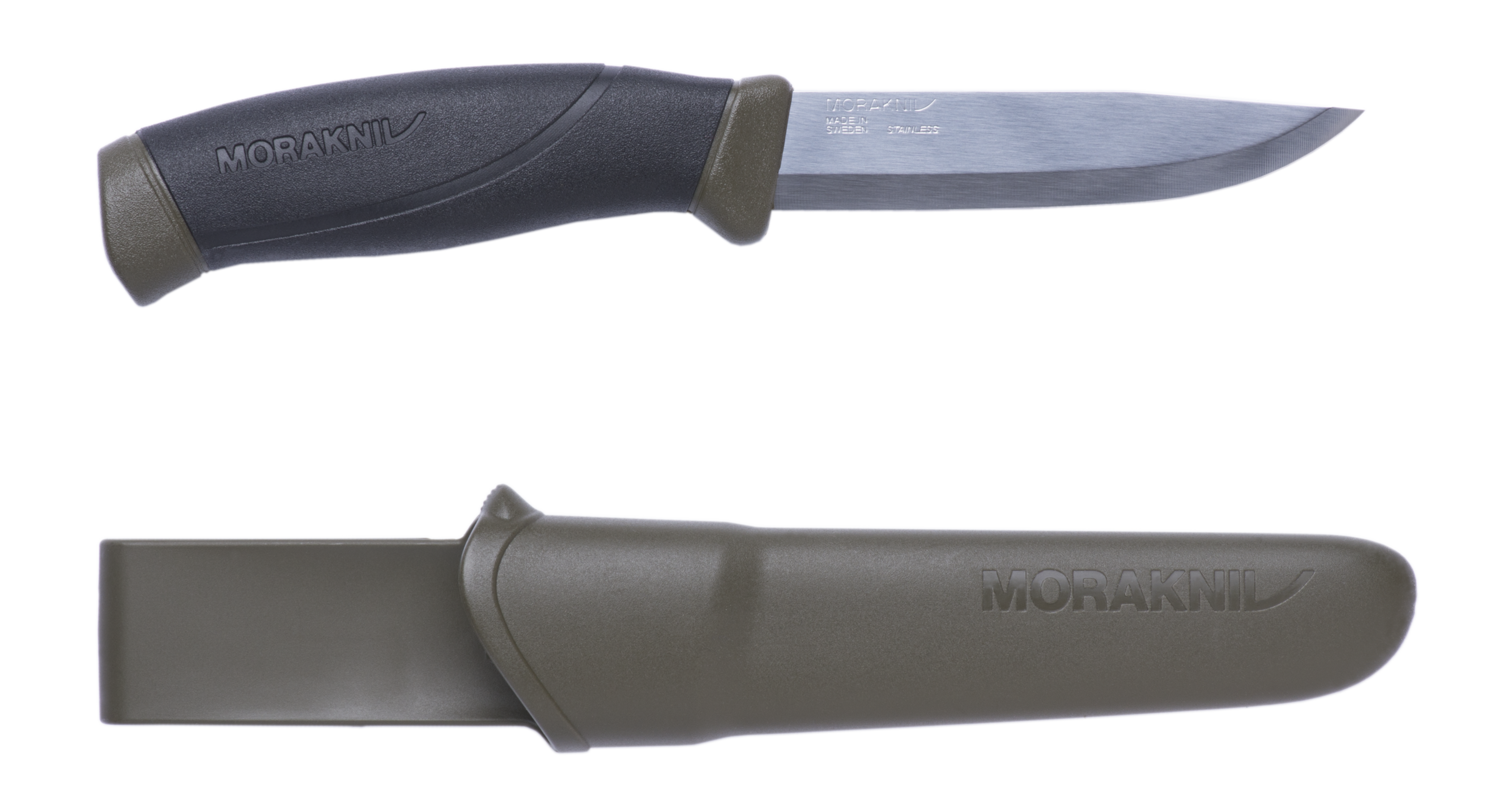 MORAKNIV 12215 COMPANION STAINLESS STEEL KNIFE - MILITARY GREEN
Companion is one of our most loved and popular knives, just because, as the name suggests, it's so reliable. This military green model is extra discrete and blends smoothly into the environment.
Companion is the perfect knife for an adventure, a real all-round knife. The tang runs three-quarters of the way up the knife, so that you can work with power and precision. The blade is made of stainless steel which makes knife care extra easy. The soft friction grip is made of TPE rubber, making the knife feel secure and steady to work with. The polymer knife sheath includes a practical belt clip so that the knife can be attached to your rucksack or belt – always close at hand.
CONSTRUCTION
NET WEIGHT -

118 g

PRODUCT LENGTH -

233 mm

GROSS WEIGHT -

189 g

PRODUCT WIDTH -

45 mm

BLADE THICKNESS -

2.5 mm

KNIFE LENGTH -

219 mm

BLADE LENGTH -

104 mm
MATERIAL
BLADE MATERIAL -

Stainless steel

HANDLE MATERIAL -

TPE rubber

SHEATH -

Polymer

SHEATH COLOR -

Military green

HANDLE COLOR -

Black
Kindly Visit Our Outlet for purchase and more product information.
---