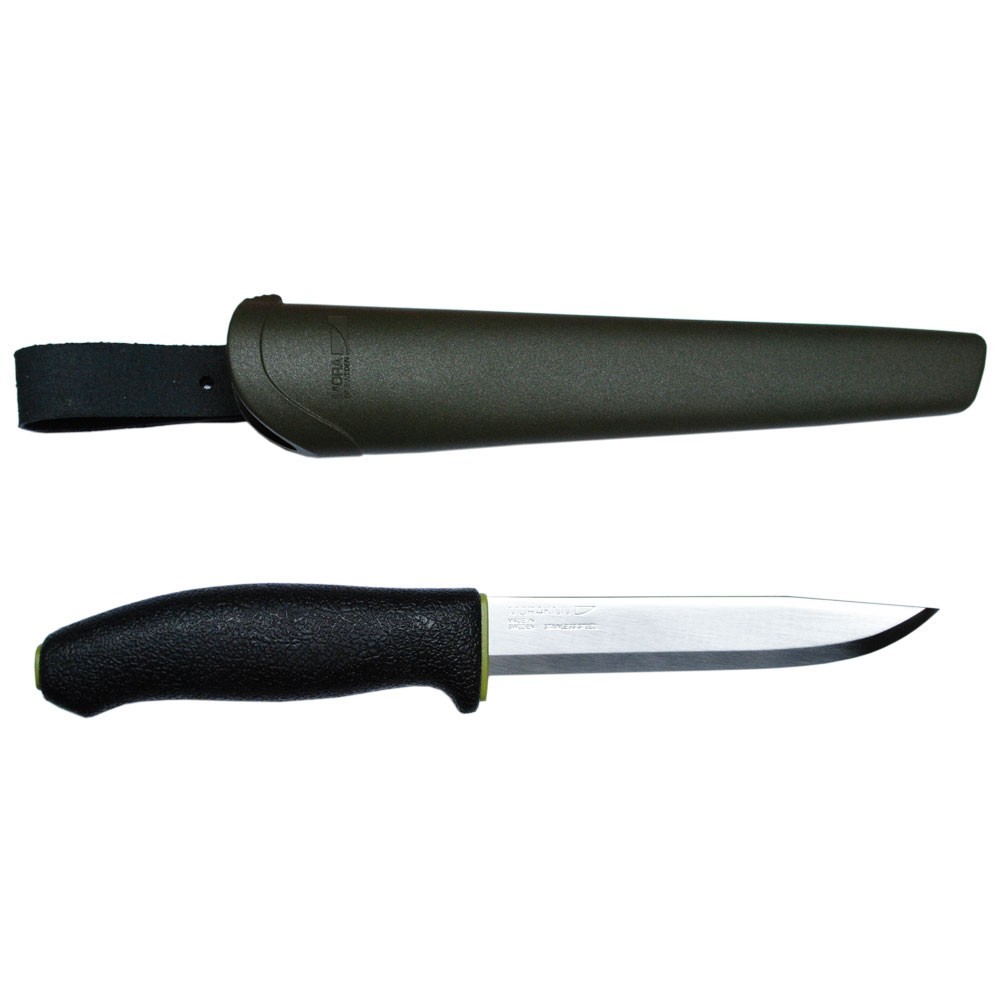 MORAKNIV 12475 748MG STAINLESS STEEL KNIFE
This knife was developed for and together with demanding outdoor professionals. That's why it has exactly the right qualities for when duty calls and nature awaits.
The blade is made of high quality stainless steel, which is simple to maintain and remains sharper for longer. The ergonomically shaped handle and the patterned friction grip simplify your work and prevent work-related and repetitive strain injuries. Additionally, the knife has a solid finger guard to further increase the safety factor.
CONSTRUCTION
NET WEIGHT -

160 g

PRODUCT LENGTH -

mm

GROSS WEIGHT -

234 g

PRODUCT WIDTH -

mm

BLADE THICKNESS -

2.5 mm

KNIFE LENGTH-

275 mm

BLADE LENGTH -

148 mm
MATERIAL
BLADE MATERIAL -

Stainless steel

HANDLE MATERIAL -

TPE rubber

SHEATH -

Polymer

SHEATH COLOR -

Military green

HANDLE COLOR -

Black
Kindly Visit Our Outlet for purchase and more product information.
---