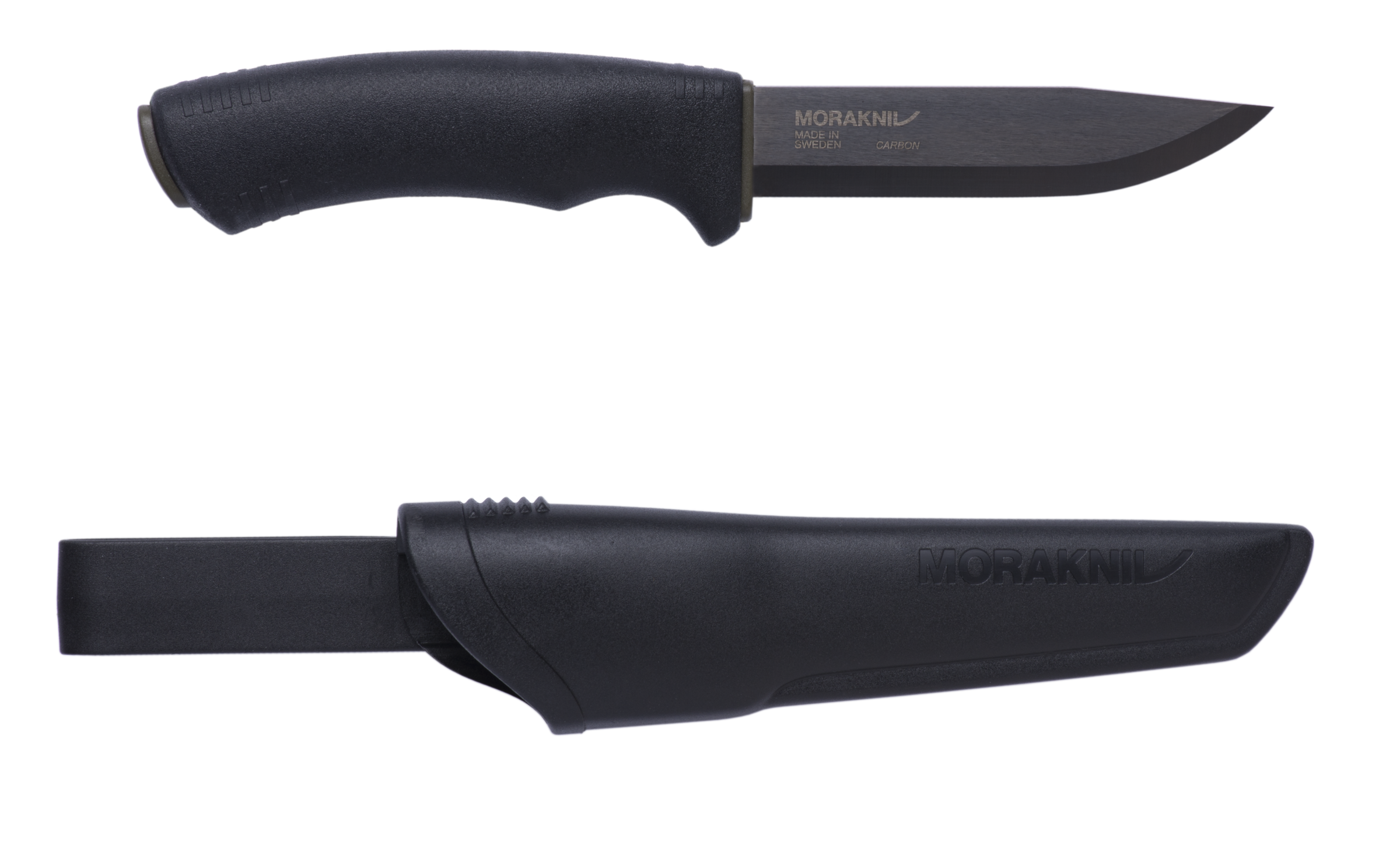 MORAKNIV 12553 COMPANION BLACK BLADE STAINLESS STEEL KNIFE
This is the latest addition to our popular Companion range. The stainless steel blade has an effective black ED coating and has been treated for optimal function by us in Mora.
The ED coating is approximately 20μm thick, and when the knife is used the primary edge will be scraped off, giving the knife maximum sharpness. The patterned friction handle makes the knife safe to use and the black knife sheath has a practical belt clip for fastening the knife to a rucksack or belt. The spine of the knife has not been ground and therefore can't be used with a fire starter. Check out one of our Bushcraft models instead for that functionality.
CONSTRUCTION
NET WEIGHT -

165 g

PRODUCT LENGTH

- mm

GROSS WEIGHT -

190 g

PRODUCT WIDTH -

mm

BLADE THICKNESS -

2.5 mm

KNIFE LENGTH -

219 mm

BLADE LENGTH -

104 mm
MATERIAL
BLADE MATERIAL -

Stainless steel

HANDLE MATERIAL -

TPE rubber

SHEATH -

Polymer

SHEATH COLOR -

Black

HANDLE COLOR -

Black
Kindly Visit Our Outlet for purchase and more product information.
---