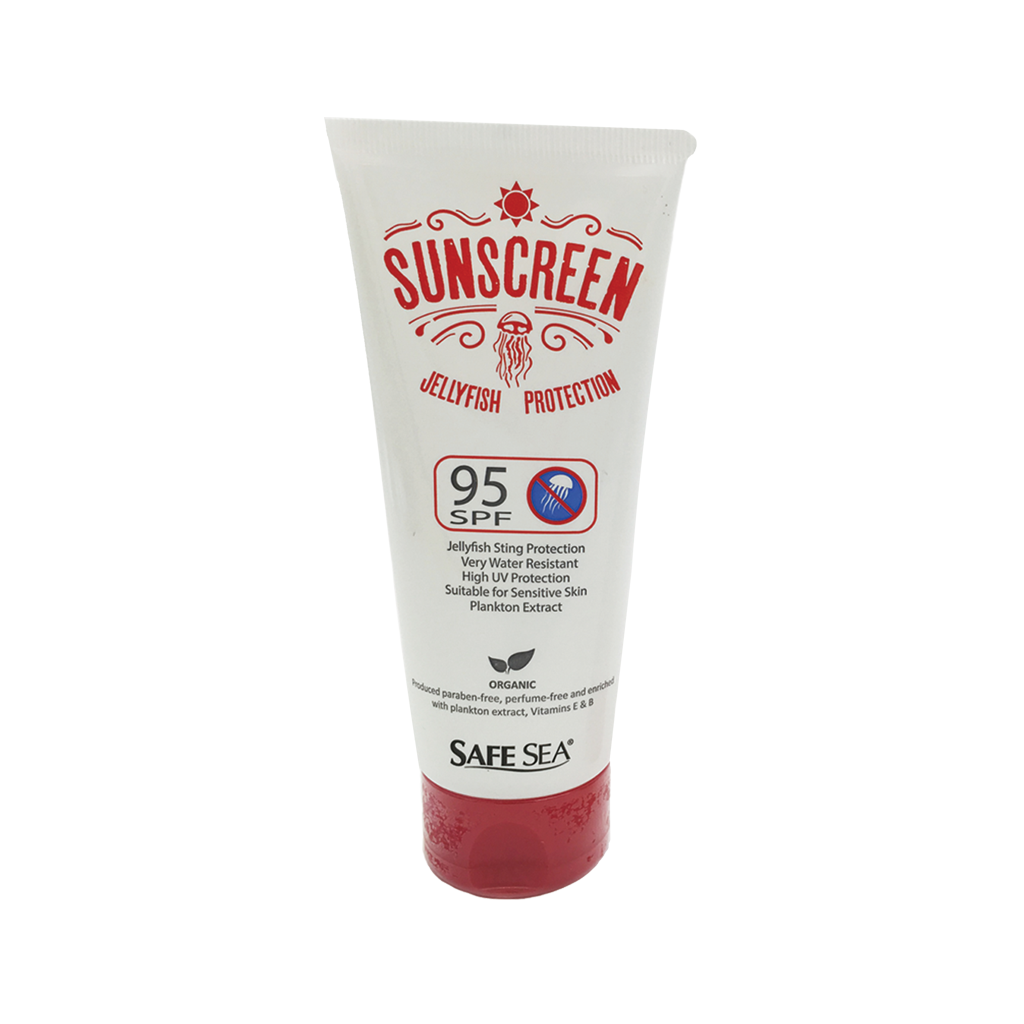 SAFE SEA SPF95 SUNSCREEN JELLYFISH PROTECTION
The only sunscreen that protects your skin against jellyfish stings, keeping ocean lovers in the water and out of agony. Safe Sea's unique formula combined with our sun-ray UVA/UVB SPF protection, provides the perfect solution for a day at the beach. Stay safe with Safe Sea products.
CLINICALLY TESTED ON PEOPLE REGISTERED, AS A PROVEN PATENT AND APPROVED BY THE FDA

ENVIRONMENTALLY FRIENDLY: BIODEGRADABLE AND SAFE FOR MARINE LIFE.

DOUBLE PROTECTION: THE ONLY SUNSCREEN THAT PROTECTS FROM UVA/UVB AND JELLYFISH STINGS.
---