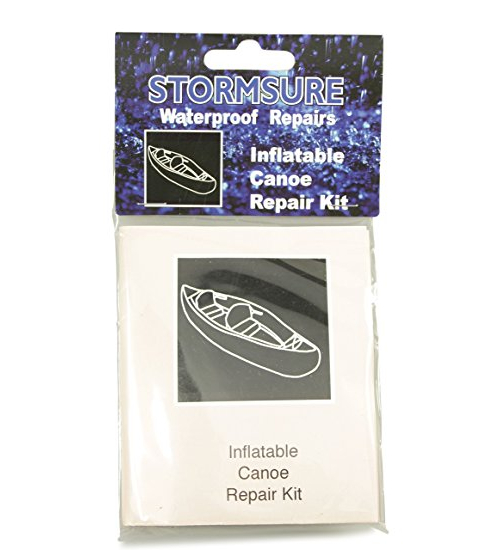 STORMSURE INFLATABLE CANOE REPAIR KIT
A repair kit for use on rips and split seams in inflatable canoes. The Stormsure adhesive and TUFF patches can fix many typical problems on PVC fabric quickly and easily. Punctured inflatable tubes can be repaired in a few seconds and pumped up again for use immediately. The Strip of TUFF tape will cover large and long cuts or splits. Areas which suffer form high levels of abrasion can be reinforced very effectively.
The Stormsure Flexible Repair Adhesive will repair seams which have split as a result of over inflation or overloading of the canoe. You will need to use the glue in areas where it is not practical to stick a patch and where a patch cannot easily be made airtight.
The glue is also great for fixing leaks in boots and waterproof clothing.
---