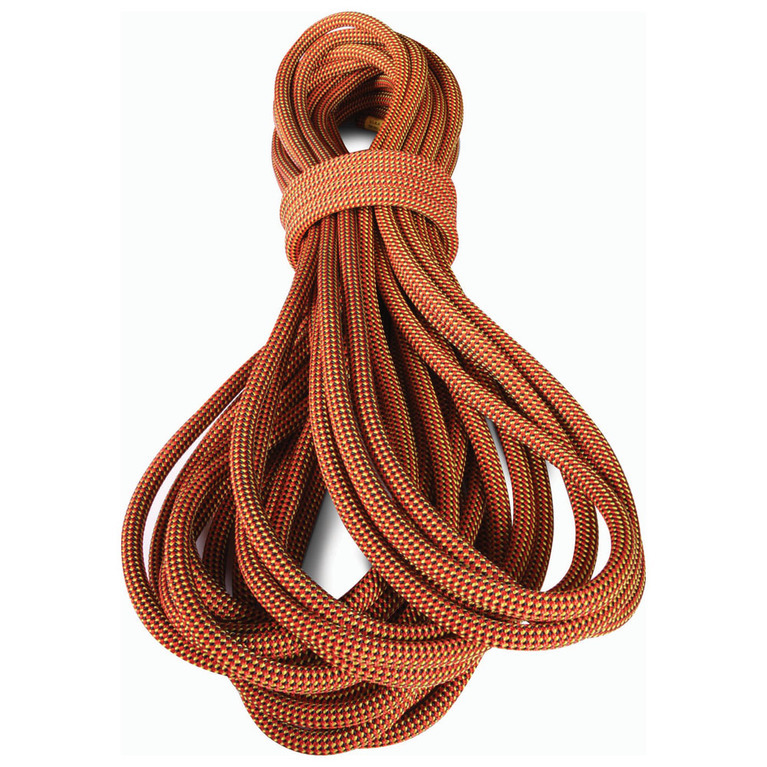 TENDON ROPE HARDROPE 10.4MM
A high-performance rope which, due to its construction, materials used and thicker and coarser sheath, has an extremely long lifespan and high abrasion resistance whilst maintaining all advantages of a dynamic rope – great number of falls, low impact force and very good handling. It is the right choice for frequent use under extreme conditions, for instance in climbing schools or outdoor centers.
Features:
Rope Diameter (Mm): 10.4
En 892: yes
Ce 1019: yes
Number Of Uiaa Falls Min: 8
Number Of Uiaa Falls Max: 9
Max. Impact Force (Kn): 7.4
Static Elongation (%): 6.5
Dynamic Elongation (%): 37
Knotability: 1
Weight (G/M): 70
Sheath Slippage (%): 1.7
Rope Finish:
STANDARD: Improved basic finishing of dynamic ropes. The new technological process enables the application of impregnation agents early in the standard finishing of the ropes.
---