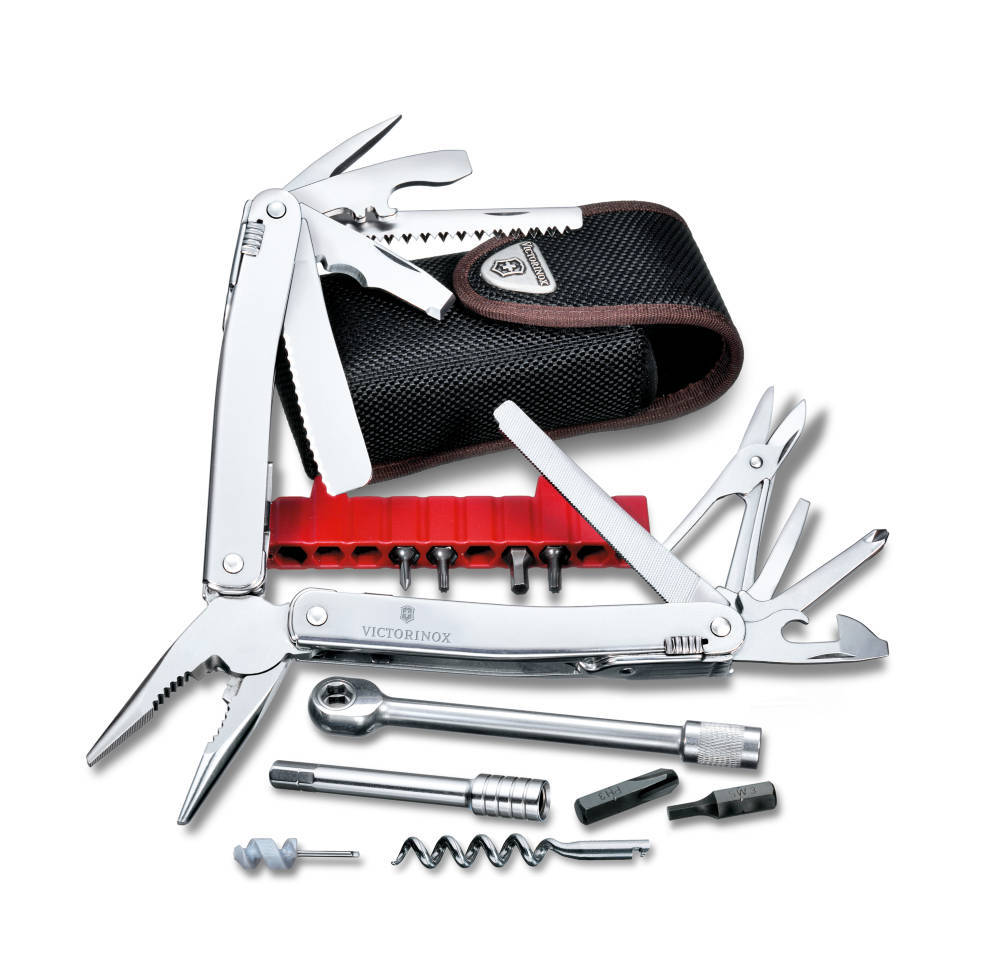 VICTORINOX 3.0239.N SWISSTOOL SPIRIT
Victorinox AG guarantees all knives and tools to be of first class stainless steel and also guarantees a life time against any defects in material and workmanship (save for electronic components 2 years). Damage caused by normal wear and tear, misuse or abuse are not covered by this guarantee.
The best proof that multi-tool pliers can be both elegant and ergonomically designed. With 39 functions, extension bar and ratchet instead of bit-wrench. Comes in an elegant nylon pouch.
Features:
corkscrew
metal saw with metal file
chisel
mini-screwdriver
bit case
practical Spirit combi edge blade
screwdriver 2mm
screwdriver 3mm
Phillips screwdriver for PH1 and PH2
scissors
leather pouch
wire cutter for thin and soft wire up to 40 HRc
crate opener
cable cover cutter lenghtwise
wire bender
wire stripper and scraper
cable cover cutter circular
hard wire cutter
lanyard hole
lock release
ratchet (30 Nm)
bit extension bar
individual springs
needlenose pliers
punch, reamer
cap lifter
can opener
multi purpose hook
screwdriver 6 mm
bit wrench with
-bit Hex 3 (Inbus)
-bit Hex 4 (Inbus)
-bit Philips 3
-bit Torx 10
-bit Torx 15
coupling for corkscrew
space for additional bits
Size (L x W x H): 105x35x16mm
---